The timeline is a work in progress.
Please come back and visit this page often to follow along!
Established 1950-2000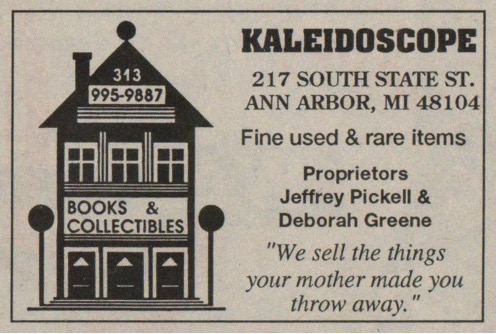 In 1990 Jeffrey Pickell opened his store to house his collected books, comic books, baseball cards, and other collectibles.  The store was first located on State Street, then on N. Fourth Avenue.   Pickell retired and closed the store in 2017, but it continues to have an online presence.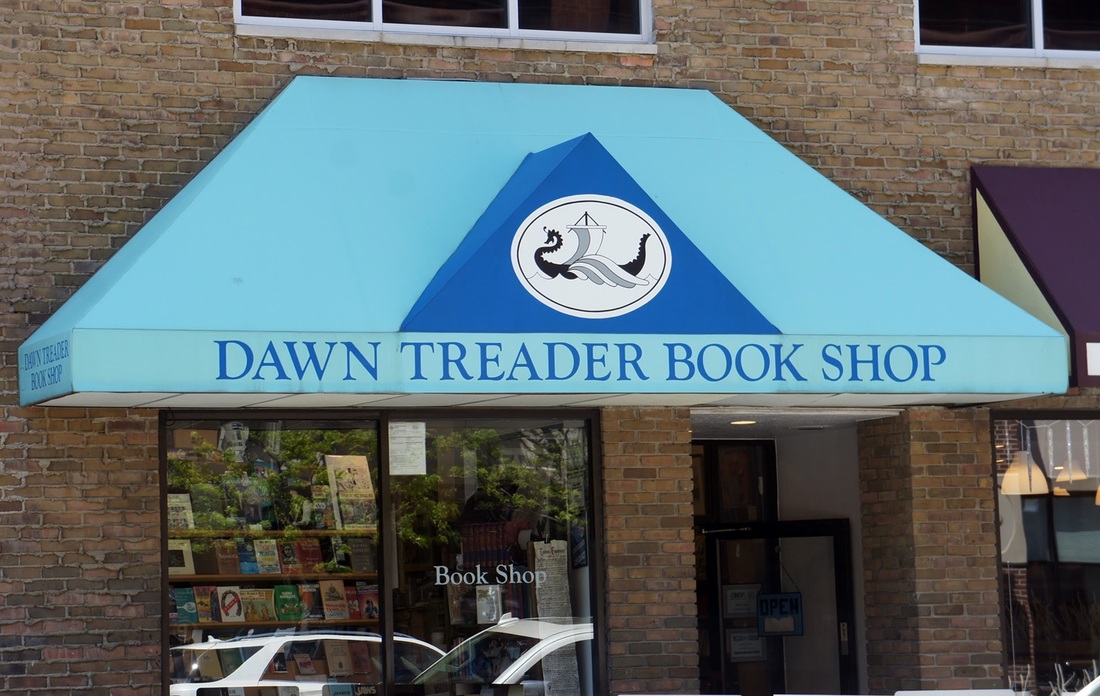 Dawn Treader has been selling used books, including rare and antiquarian books, maps, and prints, for over 40 years.  Bill Gilmore started Bill's Bindery on S. Fifth Avenue, before opening Dawn Treader, named for a ship in C.S. Lewis's Narnia series. The store was purchased in 2022 by manager Africa Schaumann.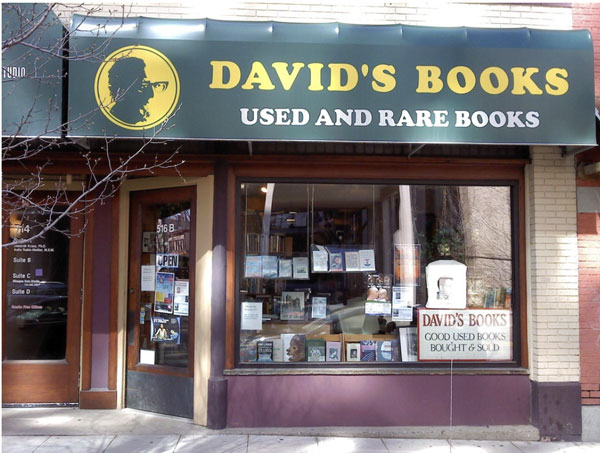 David Kozubei worked for Centicore books and Borders, then began selling books in the basement of Eden Foods on Maynard, before opening his own store, first on State Street, then on Liberty.  He commissioned the famous bookstore mural by Richard Wolk that is displayed at State Street at Liberty.  The store was sold to Ed Koster in 1983, and closed in Ann Arbor in 2011. 
It continues with an online presence and plans to reopen in Ypsilanti.
Established 1900-1950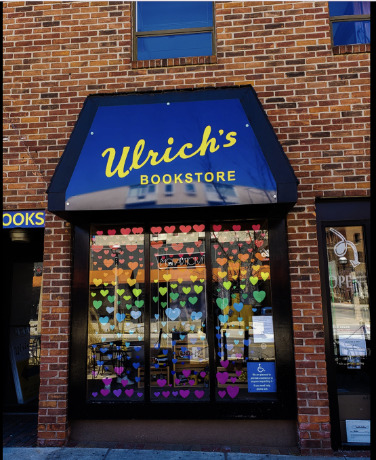 Ulrich's has been selling textbooks, school supplies, and University of Michigan merchandise since 1932. The store was opened by Fred Ulrich, then operated by the Ulrich family trust until its sale to the Follett Company in 2015.  It maintained its original location at the corner of S. University and E. University for over 80 years, until construction necessitated a move down the street to S. University.
Established 1850-1900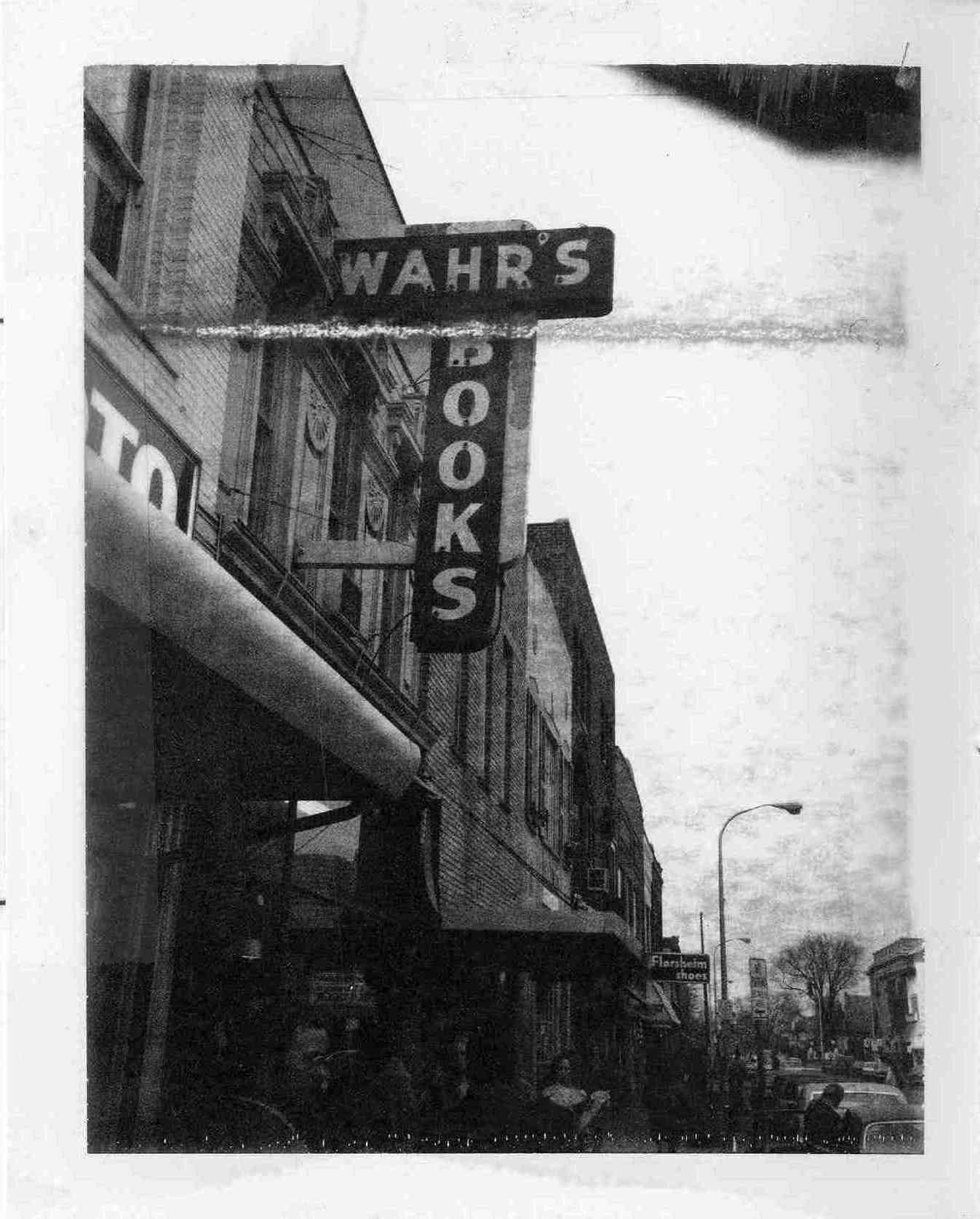 Over the course of nearly a century, George Wahr and his descendants operated bookstores at several locations in Ann Arbor.
Wahr and his partners George Osius and Charles Ludlow bought  out John Moore's book selling business in 1883 and began the longest bookstore operation in Ann Arbor.
John V. and Patrick H. Sheehan first advertised their wares in 1875. As well as selling new and used books, they published several books by local educators. They had a bookstore in Detroit in addition to their Ann  Arbor locations. Sam C. Andrews became part owner in 1877.
Established 1800-1850
The earliest book sold in Ann Arbor may have been the school books offered by James W. Allen along with a multitude of other dry goods from his cabin at the corner of Main and Huron, a site that included the founder, John Allen's cabin.
Source: Western Emigrant, v.1, no. 28, June 2, 1830